Sump pumps can help protect you against water damage in your basement. Here are some common questions we receive about sump pumps.
Is a sump pump right for my property?
Not all properties require a sump pump, however, they are beneficial in most cases. Your location plays a huge role in determining whether or not a sump pump is required. If you are situated in an area that can be prone to heavy rain, particularly throughout the spring months, it is a wise idea to have a sump pump to protect from possible floods. Sump pumps are also very helpful for individuals who live at the bottom of a hill or in any other sort of low area of land.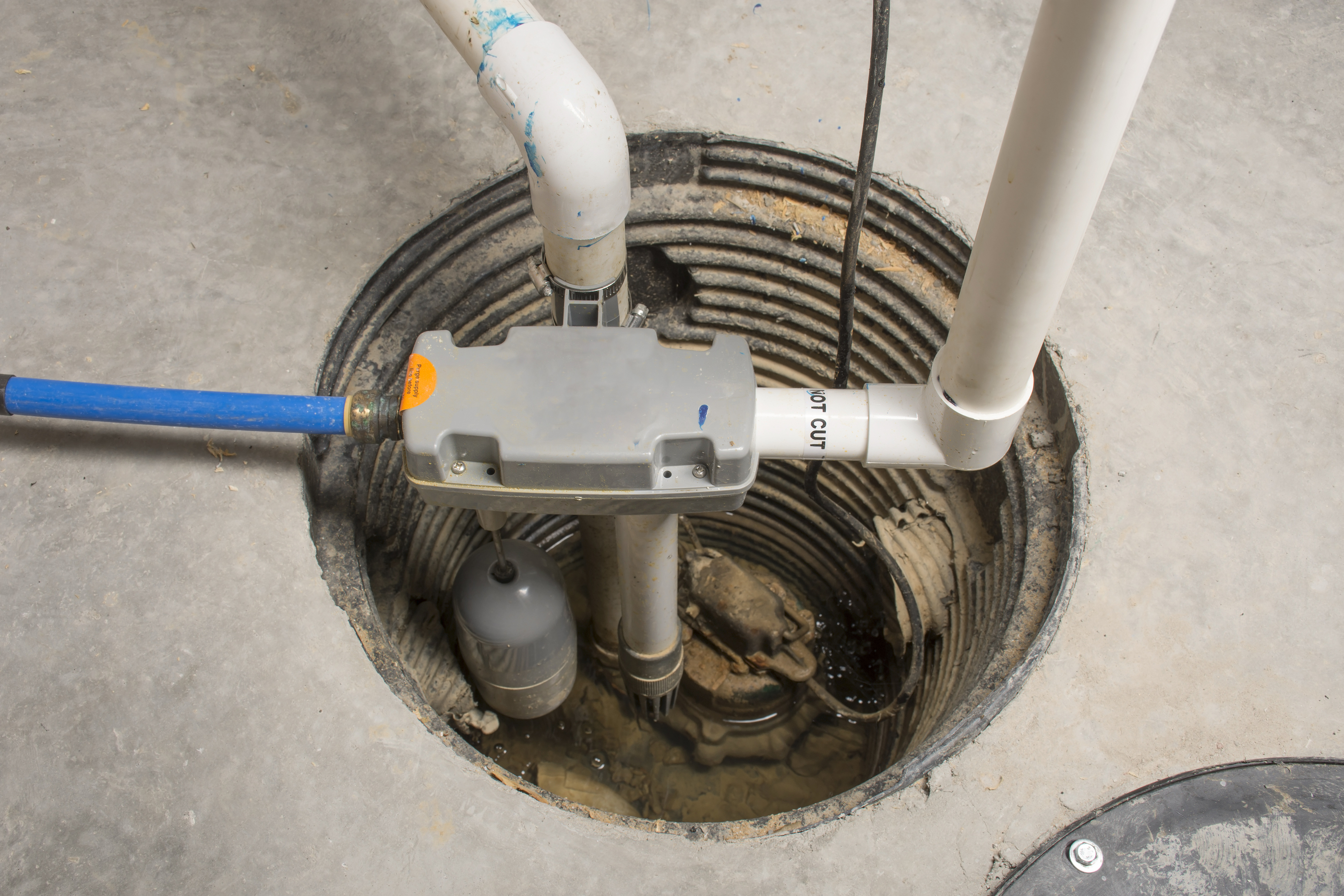 What does a sump pump do?
A sump pump is designed for the purpose of pumping water and sending it away from your property to a place where it will not cause any issues, such as a dry well or storm drain. Sump pumps tend to be hard-wired directly into your home's electrical system.
Why is my sump pump so loud?
There are a number of different reasons why your sump pump may be making a louder noise than usual. Some of these reasons include:
Where the pump is located in relation to the sump pit

The amount of lubrication of the pipes and pumps

How airtight the sump pump is

The sort of sump system that has been installed
How does water get into my basement?
There are a number of different ways that water can get into your basement. Some of the most common ways that this happens include the following:
Through cracks in the masonry foundation walls or the mortar joints of the block

At the point where the wall and the poured concrete floor meet

Through cracks in the floor or the walls
What type of system should I get?
There are a number of different types of sump pump systems. Primary sump pump systems are the most common and you will find these in most properties. They prevent floods by pumping seepage water out of your basement. Several thousand gallons of water can be pumped out per hour to ensure your home is dry and safe. You have pedestal sump pumps and submersible pumps that fall into this category. The former is best for small basins, whereas pedestal pumps are located with the pump motor above water. It all depends on the layout and structure of your property. You also have battery backup sump pumps, as well as combination sump pump systems.


Where does the water go when it's pumped out of my house?
When water is pumped out of your property, it will be directed somewhere whereby the water is not going to cause any issues. In most cases, this is going to be a dry well or storm drain. However, this does depend on your location. When you invest in a sump pump, the professional company that you hire will be able to explain exactly where the water is going to go so that you can have complete peace of mind.
If you have questions about sump pumps, don't hesitate to call the friendly experts at
Geno's Sewer & Drain Cleaning.
Schedule a Sewer Cleaning Service Today
The next time you are faced with clogged sewer lines and drains, you know who to call. At Geno's Sewer and Drain Cleaning, we are always prepared to take care of your septic and drain clearing needs. You can receive a same-day appointment when you reach out to us. Free estimates are also available for all of your septic work. Drop us a line or shoot us a message today!