What Are Some Causes of Frequent Sewer Line Backup?
If you've ever experienced a sewer backup, you know just how disgusting and inconvenient they can be. That's especially true when your main sewer line is the culprit, as when that happens, no wastewater can leave your home at all. That means you can't wash your hands, take showers, do your laundry, or clean dishes. In effect, your household life grinds to a halt until you can call a sewer cleaner in Charleston, IL, to come to the rescue and perform thorough sewer cleaning to get things flowing again.
Understanding what causes sewer backups can help you avoid them in the future. That can be easier said than done; however, as the causes of household sewer line blockages can vary. Some of those causes are within the control of you and your family, while others can happen regardless of what other measures you take to mitigate them. Keep reading to learn more about the causes of sewer line backups.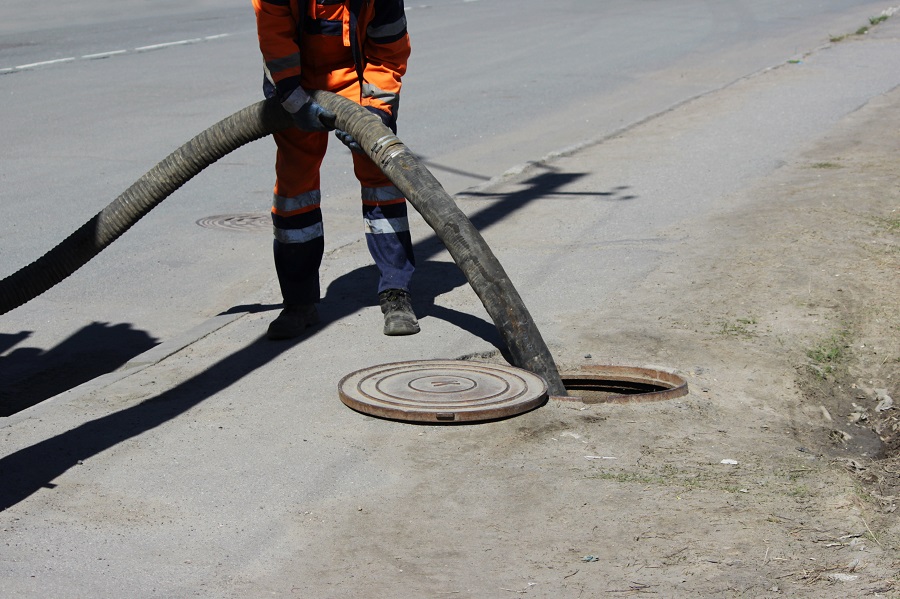 Non-Flushable Objects
One of the leading causes of spontaneous sewer line blockages is the presence of foreign objects that were never intended to be flushed into your sewage system. While your sewer is designed to handle some solid materials, there are many items that simply can't navigate the system, become lodged in the line, and form the foundation of a blockage. Children are often the culprits behind these kinds of clogs, as they may drop toys or other items into the toilets or drains that end up lodging in the pipe. However, other items, such as wipes and feminine hygiene products, can also cause blockages.
Grease
Another primary suspect behind many household sewer blockages is grease. Grease should never be put into a drain, as it can cause serious blockages. Even though grease may go into the drain in a liquid state, as soon as it hits the cold conditions of a subterranean drainpipe, it congeals into a solid. That waxy substance sticks to the inner lining of the pipe, where it can develop into a full blockage that will stop progress through the drain line. All grease should be collected in receptacles and disposed of properly, as it can not only clog your household drains but can also create massive clogs in drains that further impact the infrastructure of whole neighborhoods.
Tree Roots
If you have large trees or shrubs growing above or around your sewer line, there's a good chance that at some point, you're going to experience root infiltration. Trees need a few critical elements to fuel their survival. Among them are water and nutrients, both of which happen to be present in your sewer line. In their search for resources, roots can locate small cracks or seams around the joints of your sewer line, then push through them to get to the water and nutrients inside. As those roots grow into the pipe, they can catch tissue and other solids coming through the system. In time, that can form a serious blockage that will leave your sewer inoperable.
Broken Lines
Most sewage systems have abandoned the old corrosion-prone iron or fragile terracotta sewer pipe of yesteryear and replaced it with PVC or other types of plastic. However, even the newer, tougher plastic can be damaged by environmental forces. Sewer lines can be broken or crushed by vehicles driving over them or by large tree roots pushing against their outer walls. If a sewer pipe becomes even partially crushed, the interior diameter is reduced, and a clog is more likely. Such damage can also provide the perfect entry point for roots on the hunt for moisture, which further magnifies the clogging potential of broken pipes.
These are some of the most common reasons that homeowners call a sewer cleaning company in Charleston, IL, to remedy a severe backup. There are certainly other reasons that your sewer can become blocked, but in most cases, grease, foreign objects, tree roots, and broken pipes are at fault for the backups. To learn more about the causes of home sewer backups, contact Geno's Sewer and Drain at (217) 254-8077.
Schedule a Sewer Cleaning Service Today
The next time you are faced with clogged sewer lines and drains, you know who to call. At Geno's Sewer and Drain Cleaning, we are always prepared to take care of your septic and drain clearing needs. You can receive a same-day appointment when you reach out to us. Free estimates are also available for all of your septic work. Drop us a line or shoot us a message today!