How Flushing Different Items Affects Drain Cleaning

When it comes to what you put down your drains, a common school of thought is "out of sight, out of mind." Unfortunately, just because something is unseen after being flushed down the drain, it doesn't necessarily mean that the things you flushed won't come back to haunt you in the future. Flushing things down the sinks or toilets can be bad for the environment, and it can also cause issues for your drains and sewer line and necessitate emergency help from a sewer cleaning company in Mattoon, IL. Here's what you need to know.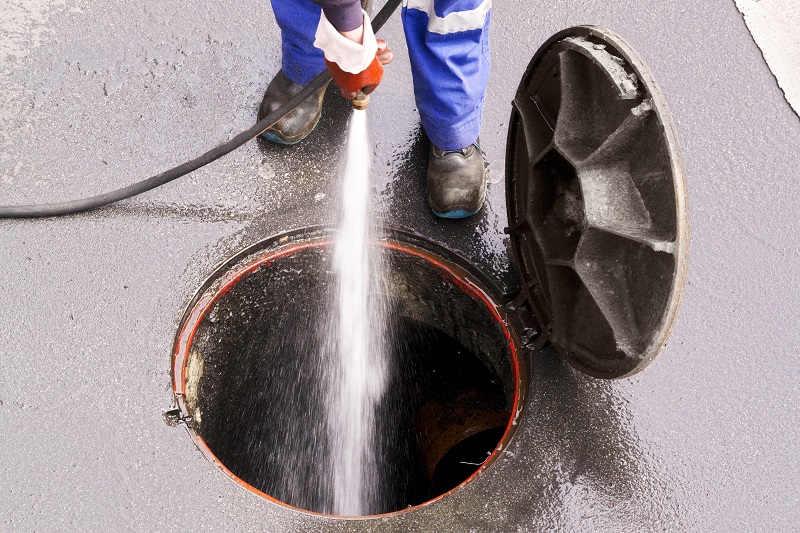 Grease
It can be difficult to not wash grease or oil down the kitchen sink, simply because it's convenient to do so. The ill-effects are rarely seen right away, especially if you run hot water down the sink at the same time. Unfortunately, running hot water doesn't necessarily mean that all those fats will break down and force the fats into the sewer. In many cases, the fatty products stick to the sides of the pipes and eventually create a clog that's very difficult to remove without professional help.
Certain Foods
Another common temptation in the kitchen is to flush all sorts of foods down the drain via the garbage disposal. A common culprit for clogged pipes is putting coffee grounds down the disposal. While this does help absorb odors, the grounds often solidify and cause clogs. Sticky foods like flour can cause issues because things like eggshells and other ground-up waste will stick to it and form a blockage. In addition, foods that expand when wet like rice, pasta, and other grains will continue to absorb water, turn gooey, and stick to the pipes.
Cotton Products
Many products made of cotton are marketed to be flushable, like tampons. However, cotton products are also designed to absorb moisture, which means they'll continue to absorb water after they're flushed. Other cotton items like swabs and cotton balls can also absorb more water, or they tend to get stuck in the bends. These products won't degrade on their own, which means you'll almost certainly need a professional sewer cleaning to address the problem. Items with cotton-like tampons, pads, and cotton balls should be thrown away rather than risking recurring blockages.
Wipes
Baby wipes aren't meant to be flushed, although the temptation is still there for many people because of convenience. Unfortunately, even wipes that are marketed as flushable aren't good for your sewer lines. Unlike toilet paper, which breaks down rather quickly, flushable wipes are stronger, and if they're used regularly, you're almost certain to experience problems with your drains after time.
Hair
Hair is another item that's difficult to keep out of the drain, but it can cause major issues. Not only does the hair itself clog drains and pipes, but residue from soap, conditioner, and food sticks to the hair and makes it easier for clogs to form. Use hair traps to help minimize how much hair goes down the drain.
Harsh Chemicals
Finally, be sure to avoid harsh chemicals like bleach or drain cleaning products. These chemicals may cause more problems than they solve because they can be extremely corrosive and actually damage your plumbing system, which exacerbates the issue. If you're having problems with clogs, be sure to call a professional sewer cleaner in Mattoon, IL, rather than using store-bought drain cleaners to address the problem. To schedule your appointment, contact Geno's Sewer and Drain Cleaning today.
Schedule a Sewer Cleaning Service Today
The next time you are faced with clogged sewer lines and drains, you know who to call. At Geno's Sewer and Drain Cleaning, we are always prepared to take care of your septic and drain clearing needs. You can receive a same-day appointment when you reach out to us. Free estimates are also available for all of your septic work. Drop us a line or shoot us a message today!